Tandem Paragliding in Bali, Fly in an easy step and start exploring the amazing southern Bali coastline and hidden Beach. Experience your Best Holiday with extraordinary adventure. Cruising the Sky with Spectacular bird eye view with the first and professional pilot. Bali Paragliding Tour Bring you to explore the sky
---
Last Minute Booking? Get Fast Customer support?
Booking for last minutes plan goes very easy with fast and quick response, Just drop us a message a day or Few hours before your flight time. We will get back to you as soon as possible and confirm the booking directly via WhatsApp messenger. Get in touch and book today with Us!
---
Book Online Tandem Paragliding in Bali
Easy online booking with instant confirmation, Book today and Pay later. Select the available option for your tandem paragliding in Bali. Get all inclusive service for Hotel transfers, in flight Photo and video documentation with latest GoPro with Free Given SD card for file storage.
---
Why Fly With Us
Been Doing Tandem Paragliding in Bali since 1995, With thousand of happy Customers. Fly at The safest Flying site with top cliff and Timbis Beach landing area. The first and the safest flying site with zero accident. Piloted with Local paragliding master, Fully experience and licensed.
Fly at the most Secure and safe flying site at Timbis Flying site and Gunung Payung site to guarantee more flight possibility and safety. Equipped with New Paragliding gears, Annually renewed and piloted with certified and professional tandem master.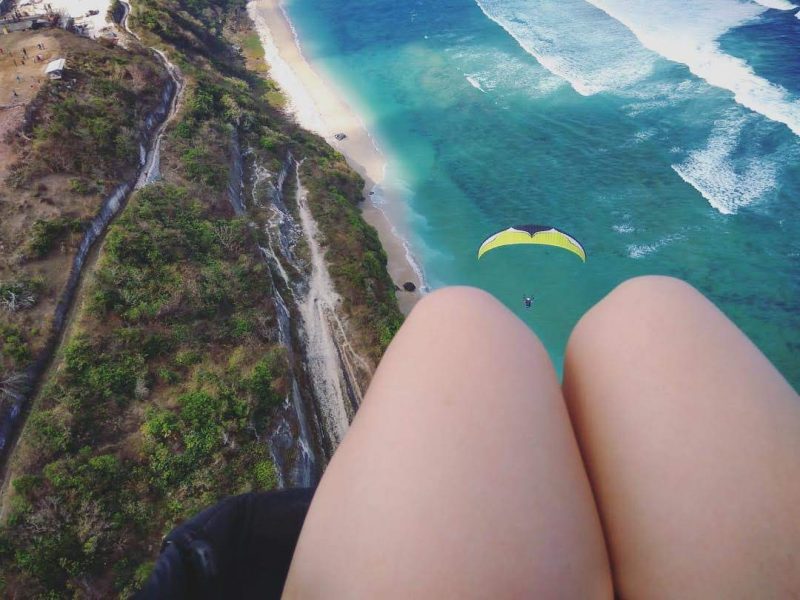 What People Say About Us?
Highly rated and reviewed on tripadvisor.com with 5 stars customers feedback after flying with us.
This activity is the best thing you can do in bali, they are very professional. The host (with the what's app number on the page) is very helpful. Overall it's an amazing experience, where you can fly over bali's coast with amazing views and fresh air filling your lungs

Tripadvisor user